This post was taken from the first issue of my email newsletter, The Law of Hard Times:
Most of The Farmer's Lawyer occurs in my home, in my office, or on the farms of my clients. But I also spent time in bleak USDA offices, where my clients and I suffered through administrative hearings where we argued that USDA's reasons for foreclosing or freezing a farmer's income were illegal under the law and under the Farmers Home Administration's own regulations.
I was spectacularly unsuccessful at those hearings. I lost them all.
There were many reasons I lost. First, I was making legal arguments to non-lawyers. Second, I was bitterly adversarial, which, naturally, inspired my opponents to be adversarial. Third, I knew the Farmers Home Administration (FmHA) rules (almost by heart) but I was a lawyer from town, not a farmer or rancher. I didn't know enough about farming or ranching to help the farmer develop a credible plan that would show a skeptical FmHA employee in bushels and pounds, in dollars and cents, that foreclosure was not the answer. However, the farm advocates could spend hours brainstorming with the farmer at their kitchen table to come up with feasible cropping and livestock plans that melded with FmHA's regulations.
To my delighted surprise, a few of my clients – having learned about the hearing process by going through it themselves – began to act as "paralegals" and some began to handle hearings for other farmers. And, to my amazement, they sometimes won.
Today I want to highlight and honor the amazing role that farm advocates played in the 1980s farm crisis. One of these farm advocates was Lou Anne Kling.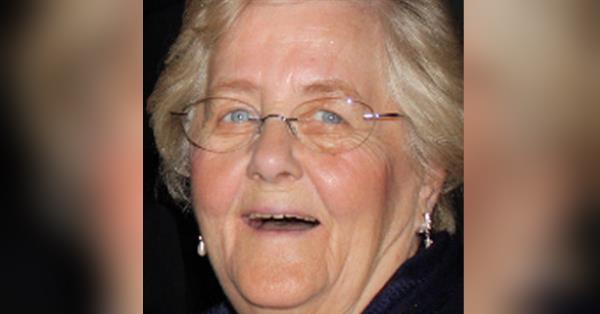 I first met Lou Anne in a crowded Mandan, North Dakota motel conference room, in the spring of 1984. I was there because I was invited to speak at a training program offered by the North Dakota Department of Agriculture for the newly minted job of "farm credit advocate." I was asked to present an hour-long lecture on how farmers could use the Farmers Home Administration's (FmHA's) deeply flawed and unfair appeal system. But it was very clear to me that the farmers in the audience hadn't come to hear me. They were waiting to hear from Lou Anne Kling, the Johnny Appleseed of farm advocates — she was sowing new farm advocates across the country, just as she had already done in Minnesota.
Lou Anne was born in 1939, at the tail end of the Great Depression. She was the mother of seven children. She led what she called a "typical life" with her husband Wayne on a small Minnesota farm — only 150 acres owned and 500 acres rented — where they raised crops, pigs, cattle and children. Lou Anne participated in local politics and farm organizations, but her quiet life changed when the farm economy collapsed and her neighbors began to receive notices from their lenders threatening foreclosures and repossessions. The worst of these lenders was USDA's Farmers Home Administration (FmHA).
While I was working to file a class action lawsuit, Coleman v. Block on behalf of farmers who had borrowed from FmHA, Lou Anne also working to help farmers defend themselves.
One day, one of Lou Anne's neighbors confided to her that FmHA was going to shut him down. Lou Anne knew him and thought it was unfair. She didn't know much about FmHA (the Klings didn't borrow from FmHA), but she'd heard about how another farmer, Tom Nichols in Montana, was fighting FmHA in his own case and helping other farmers. She called Tom and got guidance. She ordered a copy of the Code of Federal Regulations, studied it, and asked a lot of questions of the FmHA staff with whom she met. She also visited with John Enesvedt, an elderly farmer from her area who had been a Farmers Holiday organizer in the 1930s. Enesvedt told Lou Anne about the way that the Farmers Holiday county chapters set up Councils of Defense to renegotiate loans with lenders. (When you read The Farmer's Lawyer, you will learn more about Tom Nichols and the Farmers Holiday movement.)
Lou Anne was off and running.
Lou Anne was one of the smartest people I ever met. She had a memory like a steel trap and a profound sense of fair play. And she seemed to be inexhaustible.
After she helped her neighbor, he told other farmers about how Lou Anne had helped him, and they called her, and then those farmers told others. Soon, Lou Anne was traveling all over the state of Minnesota. In early 1984. she got $50,000 from the Minnesota Department of Agriculture to help Lou Anne train more advocates to do the work she had been doing alone and to pay for their gas and telephone bills.
The first Minnesota farm advocate training was held on March 12 and 13, 1984 for about 35 farmers. Among them were two interlopers from North Dakota: Don and Diane McCabe, two of the lead plaintiffs in my lawsuit. They rushed back to North Dakota and told Kent Jones, a Republican, about the Minnesota program. Kent (everyone in North Dakota called elected leaders by their first names) one-upped Minnesota and obtained $55,000 from the Bank of North Dakota to launch a farm credit counseling program, inviting potential farmer advocates to a training program with Lou Anne.
While the farmers were signing up for the new credit counseling program, Lou Anne and I made a bee-line to each other. I felt she was an angel from on high. I'd spent the past few years defending family farmers against foreclosure, but they couldn't afford to pay my fees and I'd gone into major debt to bring my class action lawsuit against the federal government. Now, I could refer farmers to trained, effective advocates who would be able to give them help quickly and affordably.
North Dakota was only her first stop. Lou Anne ended up giving similar trainings in 15 other states!
When President Clinton was elected in 1992, Lou Anne was appointed as the Minnesota State Director of FmHA based on Senator Paul Wellstone's recommendation. In 1993, she was promoted to Deputy Administrator for all of USDA's farm loan programs — nationwide — and moved to Washington, D.C. When that job ended, she did USDA's outreach to minority farmers.
Our paths crossed many times over the years, as I was an Assistant Attorney General, Commissioner of Agriculture for North Dakota, and then a lawyer in private practice. We served together on the Board of the Farmers Legal Action Group for many years. At conferences where we both were speakers, we'd hang out in the hallway, in cafeterias or our hotel rooms, fueled by a mixture of outrage and coffee as we shared our travails and triumphs, our troubles and joys, late into the night.
Lou Anne returned to Granite Falls and the farm after her time with the Clinton administration ended, and didn't miss a beat. She started right up again as a farm credit counselor, with a particular focus on youth and Native American farmers. The last time I saw Lou Anne was in fall of 2015 at the 30th Anniversary of Farm Aid, where she and other notable farm advocates were honored for their work. She was still passionate about work that remained to be done.
Lou Anne passed away on May 17, 2017 at the age of 77. I was at her funeral, seated in a pew of weeping lawyers. All of us had benefited from her guidance and support.
Lou Anne's legacy endures in the thousands of farms that she saved, in the state and federal programs she inspired, and the example of her courageous life.
On February 22, 2021, Secretary Vilsack appointed Zach Ducheneaux, a Native American rancher who spent years working as a farm credit counselor, to be the new Administrator of the Farm Service Agency. Zach knows the value of farm credit counseling and agriculture mediation from the ground and grassroots up. He knows what USDA can do to support farmers, and how USDA has sometimes fallen short in the past. Zach's appointment makes me very optimistic that USDA will use all available tools — mostly created during the 1980s — going forward to help farmers and ranchers in 2021 and into the future.
If Lou Anne were still alive, she would not be happy with how unprepared we are to provide meaningful help to farmers in today's farm crisis. Her bright blue eyes would flash and she'd say, "We gotta do something!"
We can start to get rolling by watching, reading and learning:
• Watch the Farm Aid documentary Homeplace Under Fire. It is the story of the grassroots work of American farm advocates and their 30 year fight to keep family farmers on the land. YouTube has a free trailer of Homeplace Under Fire and a short clipping of an interview with Lou Anne. You can order the documentary on DVD here.
• Read Breaking Hard Ground: Stories of the Minnesota Farm Advocates, by Dianna Hunter (Holy Cow! Press, 1990). It gives Lou Anne's story and the stories of other Minnesota farm advocates and interweaves their personal stories with state and national news clippings, giving a sense of the Herculean fight that they faced. Breaking Hard Ground is out of print but well worth buying online.
https://sarahmvogel.com/wp-content/uploads/2021/06/louanne.jpg
314
600
Andrea Guevara
https://sarahmvogel.com/wp-content/uploads/2021/05/Sarah-Vogel-author-logo.png
Andrea Guevara
2021-06-21 20:18:39
2021-07-29 22:58:24
How Farm Advocates Made a Difference in the 1980s